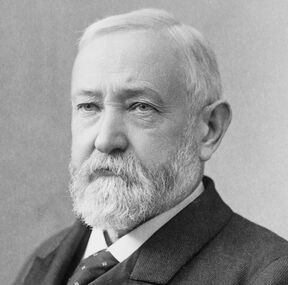 Benajmin Harrison was the 23rd President of the United States and grandson of William Henry Harrison. He was also a possible ancestor of The Old Man, Rick, and Corey.
Presidency
Edit
Harrison was president from 1889 to 1893. He is best remembered for his work on civil rights and civil service reform.
Ad blocker interference detected!
Wikia is a free-to-use site that makes money from advertising. We have a modified experience for viewers using ad blockers

Wikia is not accessible if you've made further modifications. Remove the custom ad blocker rule(s) and the page will load as expected.